Multimedia
Multi-media filter systems, also known as turbidity filters, contain at least 2 types of media and gravel under-bedding.  The gravel supports the smaller media to minimize channeling and also to keep the distribution system clear.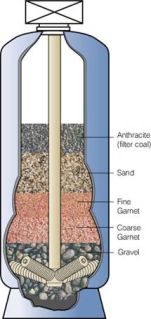 Multi-media systems are used as a pre-treatment for Reverse Osmosis systems.
Multi-media filtration is extremely efficient.  The top layer, which is coarse media, traps large particles.  The smaller particles which get through the top layers are trapped by the finer layers of media at the bottom.  Typically multi-media filters remove particles 15 microns and larger.
Multi-media filter systems layers in the correct order are what allow for optimal performance.
JDM Company, Inc. provides sales and service of multi-media filter systems.  Whether you need a complete new system, replacement parts or on-site removal of old media and installation of new media, JDM Company, Inc. has the capability to meet all your needs. 
Industries Served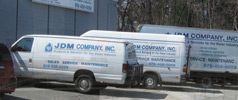 The Right Choice for all your high purity water needs
Read more..