Passivation
JDM has the capability to complete on-site or in-house passivations.  Our procedure enables us to remove free iron, reduce corrosion residual and applies a monomolecular oxide film utilizing the circulation stated in our Standard Operating Procedure or the customers.
JDM performs passivation on several high purity pieces of equipment and systems such as:
Clean Steam Generators and distribution piping
Multiple Effect Stills
WFI storage tanks and distribution piping
Process Piping
Various Sized vessels
Evaporators
Bioreactors
And much more…..
Industries Served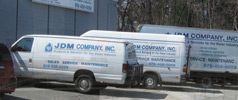 The Right Choice for all your high purity water needs
Read more..