History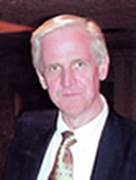 Jim Robbins, Sr. founded JDM Company, Inc. in 1986.  His dream was to have a company that would provide the best service available to its ever so important customers.  Jim brought with him over 25 years of experience in the high purity water industry.  His background included but was not limited to engineering, system design (RO/DI/WFI) and an overall understanding of the high purity water systems needs.  Jim had a unique ability to be able to troubleshoot and solve a most variety of issues ranging from resistivity problems to programming issues.  JDM is a family business, with his 3 children now running it in his honor.  Jim's philosophy was simple, provide a positive atmosphere for his employees to thrive and provide his customers with 110%.
Technically, he was a marvel.  He was proficient at grasping the root of a problem and squeezing out the solution, quickly and simply.  During his 17 years at The Barnstead Company in Boston, MA he was involved in Engineering / Special Projects / Manufacturing / Marketing & Sales.  He held positions as a Systems Engineer, Design Engineer, Manager of Development, Manager of New Ventures and the Market Manager of the Industrial Products Division.
Some of his accomplishments during his tenure at Barnstead were:
Commissioned 13 RO/DI/Ultraflow systems at the University of Riyadh
Special Projects:
Military
Assisted in designing the Ultraflow System
Assisted in designing the 1/2 GPM Stills
Assisted in designing low water cut offs
Designed standardized plumbing manifolds
Support for technical writing department involved with production of manuals, operating and trouble shooting instructionsOrganized and directed Seminars throughout the U.S.
Contact us
JDM Company, Inc
210 Tyngsboro Rd.
North Chelmsford, MA 01863
Phone: 978-458-0059
eMail: jdm@jdmcoinc.com